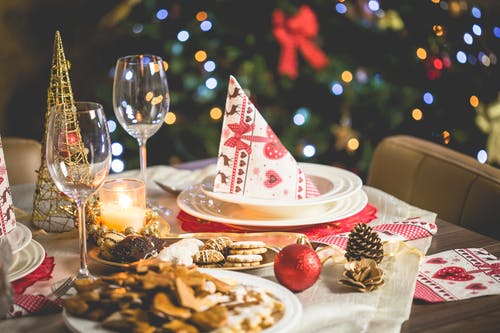 The Christmas and New Year's Eve season is here. Probably, you have heard the hype about the parties that people want to throw for families, friends and even coworkers. On the other hand, bars, restaurants and other event venues are preparing to offer the best parties.
Melbourne has many areas that are known to provide excellent Christmas party venues, and it is good that you also know them if you are new to the city. Actually, it is invaluable for every person to have some options they can try this Christmas. The good thing about choosing a reputable venue for your Christmas party is that they offer customized services to your guests so that there is nothing to worry about once you have made the payments. Read on to learn more.
Track and Lounge Race Party
This is a track and lounge center that offers numerous activities. It is highly recommended for corporate end-of-year events that give people an opportunity to have fun at race party events, bond and wind down with beer, wine, cocktails and food. In addition to corporate events, families can also gather here on Christmas Eve to have fun together.
Lady Cutler in Melbourne
If you want to enjoy live music and performances on a boat during this Christmas season, this is the venue to book. It has large-capacity halls where people join in with public events and can also reserve private corners for dining. This location is highly recommended for families that are looking for endless fun through different types of music and a variety of food and drinks.
Vamos Tapas Bar
Your Christmas will not be complete if you do not visit Vamos tapas bar. First of all, their Latin American ambiance will set the holiday mood before you can even start with the colorful cocktails and tapas from various parts of South America and Spain. The Vamos website has a full menu of drinks, tapas and meals that you can enjoy especially if you are hosting special friends. They usually have a special menu for Christmas and any holiday specials.
Ahadi Lodge Tent
This tent is full of color and glamor. The management is open to customizing your Christmas party in any way that you want. This is why it is a popular choice for many people. The interior design enhances your party atmosphere even more, but the best part is the fact that they have a fully equipped bar and kitchen to make various drinks and meals to your desire. Book your party here, and you will not regret it.
Spleen Bar
This bar has a pool room that will make for a perfect Christmas party. They will provide meals and drinks as you order while enjoying pool games of your choice. This room can be made private once you have booked and paid the full amount for it, which makes it very tempting to try.
With all the above options, your Christmas party in Melbourne will be special and memorable. Be sure to book early if you would like to have the best experience with your friends.