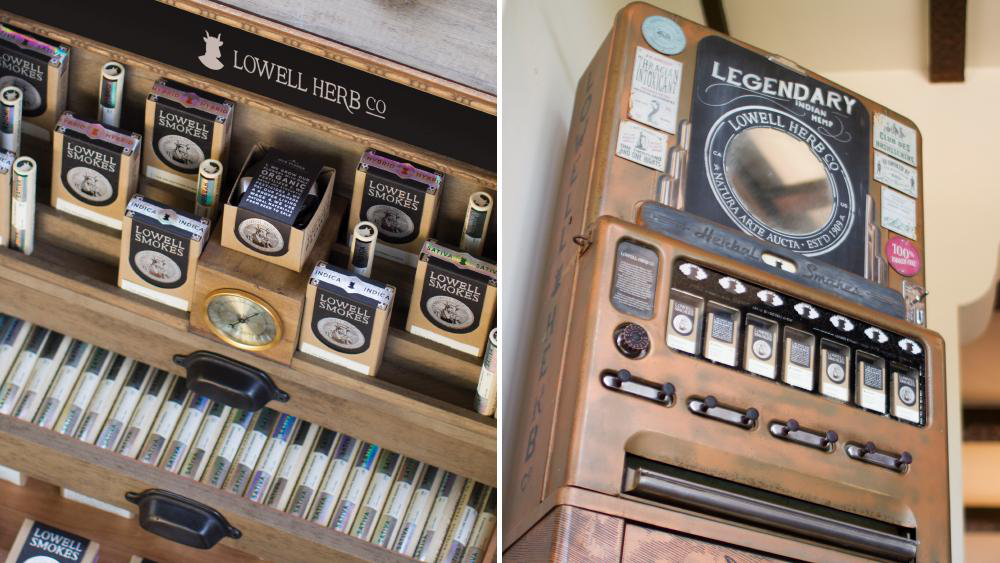 Did you know that you could take it a step further than visiting your local dispensary? Have you ever wanted to indulge in some natural cannabis along with your favorite morning coffee, tea, or food with no restrictions? Thanks to 11 partners and investors, you can now enjoy this experience at Lowell Farms: A Cannabis Cafe in West Hollywood, California. America's first cannabis restaurant.
Welcome to the 21st century, where it is now possible to enjoy organic cannabis and a good vibe in a lounge/restaurant-style ambiance. America has never seen anything like this. Lowell Farms is among the first to grow and incorporate natural cannabis into a daily social environment. Serving juice, coffee, fresh farm food, along with, of course, a side of marijuana and no shame, this place is "real AND legal." West Hollywood Business License Commission has officially declared this business accepted. Pics are allowed along with the hashtag #lowellcafe and Instagram @lowellcafe.
The United States recently legalized marijuana in many states, which includes California. Lowell Farms was created to give the experiences of farmed fresh food and pure natural cannabis. This company sells and sustains cannabis along with a line of other products, including high-quality cannabis flowers, vapes, pre-packaged edible concentrates, and extracts. A collection of the products they offer can be found here https://www.lowellfarms.com/.
Lovell Farms' marijuana uses organic fertilizer; no synthetic pesticides and all of their seeds and packaging come from natural materials. Everything is eco-friendly from growth to consuming. The cannabis oil is prestige as it can't dissolve other substances and has no chemicals or toxins — just pure natural cannabis.
The chef at the cafe is Andrea Drummer. She has a reputation for being "one of the top cannabis chefs in Los Angeles." She has worked for Neal Fraser and Thomas Keller. You may have caught her on the Netflix series "Cooking on High," but on the contrary, she will not be infusing the food for the Lovell Cafe. However, on a good note, she will craft a menu full of wellness and flavor. The flavor-filled cuisine will change seasonally due to the local farmers only growing the best fresh foods and plants that periodically go in and out of season. A delicious meal will pair well with a side of natural cannabis which is said to increase your taste buds and sense of smell. According to the website right now, doors open October 1, 2019.
The Lovell Cafe is taking this chance to revolutionize high-quality natural cannabis and get on an even scale as the handling of alcohol. They are off to a great start being the first cannabis restaurant in America. The executive chef is Andrea Drummer, who is one of the best cannabis chefs in the nation. Another plus is Lovell Farms' cannabis flower is all organic, natural, and high quality. Everything is environmentally friendly, from growth as a seed in the ground, to packaging into consumer sells. The soil is organic, and pesticides are not permitted at all, and they offer a wide variety of products. What's not to like? Do you plan on taking a visit?