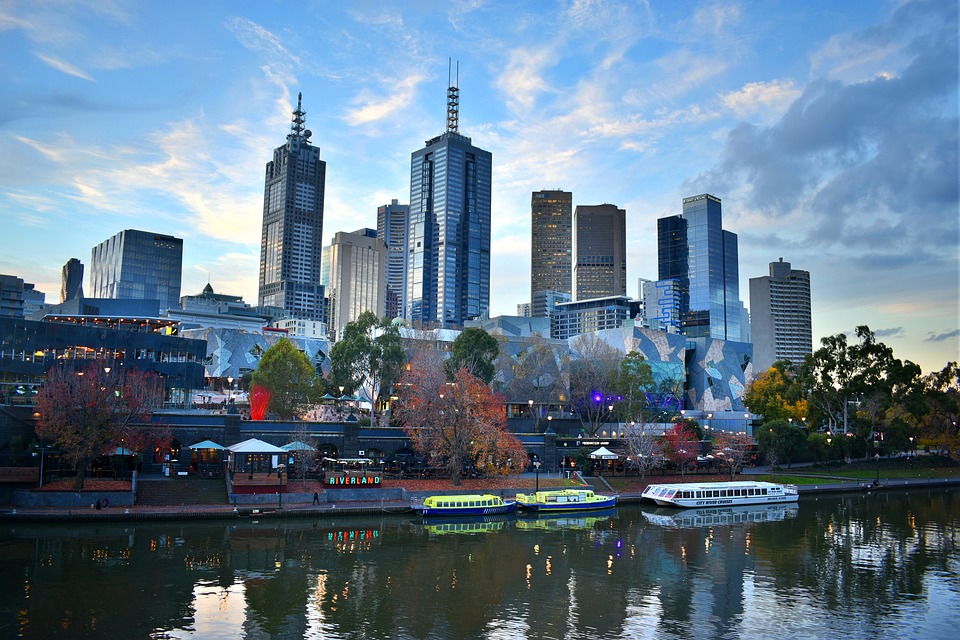 So you're thinking about taking a trip to visit Melbourne, Australia.
The city is an awesome choice, and there are many great reasons why so many visitors tour Melbourne at all times of the year.
Let's take a snapshot of just some of the fun you can have in the city.
Thrill Yourself At Luna Park
Luna Park is located not far south of the CBD in a trendy and fun-loving suburb called St Kilda. It's a theme park full of adrenalin pumping rides and is famous for having one of the oldest (but very safe) roller coasters in the world that are still operating.
It's a great day or night out for kids and fun-loving adults alike, and it's free to enter. You just pay for the rides you wish to go on once inside.
Fun for All the Family At Legoland
As the name suggests, Legoland is all about Lego. Even as an adult you'll find this a really cool place to visit. It's not just for kids, but the whole family.
Along with some of the world's most incredible Lego displays, there are interactive games, a 4D cinema, rides, kid's play zones, Lego building tips, and much more.
It's the perfect place to take a child for their birthday, or just visit for something a little different during your stay in Melbourne.
Soak Up the Atmosphere At Flemington Racecourse
There are thoroughbred horse races taking place at historic Flemington Racecourse at all times of the year, but the biggest event happens on the first Tuesday in November when the 2019 Melbourne Cup is run.
It's Australia's most famous sporting event and is the race that stops a nation.
Whether you're a horse racing fan or not, if you happen to be in Melbourne at the time of the Cup, get trackside at Flemington, enjoy some food and drinks and soak up the excitement of this iconic event.
Rooftop Cinema
Melbourne is actually quite well known for its selection of rooftop bars sprinkled throughout the city, but there is even a rooftop cinema and bar in one.
Get together with your travelling buddies and catch a rooftop movie with the Melbourne city skyline as the backdrop.
You'll find the cinema plays a selection of both recent releases and classic films.
It really doesn't matter what's playing at the end of the day. It's all about experiencing something a little different and quirky, a unique memory of Melbourne to take with you.
How About Some Skydiving?
This might not be on everyone's bucket list, but if you're a bit of an adrenalin junkie, you can skydive right above beautiful St Kilda beach, right in the heart of Melbourne.
Imagine free falling for sixty seconds, travelling at approximately 200km per hour. It doesn't get any more exciting than that.
Open the chute, then relax and take in the scenery as you gently drift down to Earth.
Melbourne International Comedy Festival
Nothing is more fun than having a good laugh, and that's exactly what you're in for if you're in Melbourne during the Melbourne International Comedy Festival.
It runs for over 3 weeks from March through April. Comedians from all over the planet converge on Melbourne to take part in the festival, and many venues throughout the city host comedy nights.
It's one of the biggest and best comedy festivals in the world and something that attracts countless visitors every time it's on.
Enjoy a Day At Melbourne Zoo
A visit to Melbourne Zoo is something every visitor should aim for. It's one of the very best zoos in the country, where you can really get up close and personal with wildlife from all over the world.
The zoo is located only 4km north of the CBD, and one of the really awesome points about this zoo is the way all the enclosures have been designed to be as natural as possible; which is extremely important for the health and happiness of the animals that live there.
You could easily spend an entire day exploring Melbourne Zoo. Along with meeting some of the world's most-loved creatures, you'll get some fresh air and exercise, and there is plenty of food on offer as well.