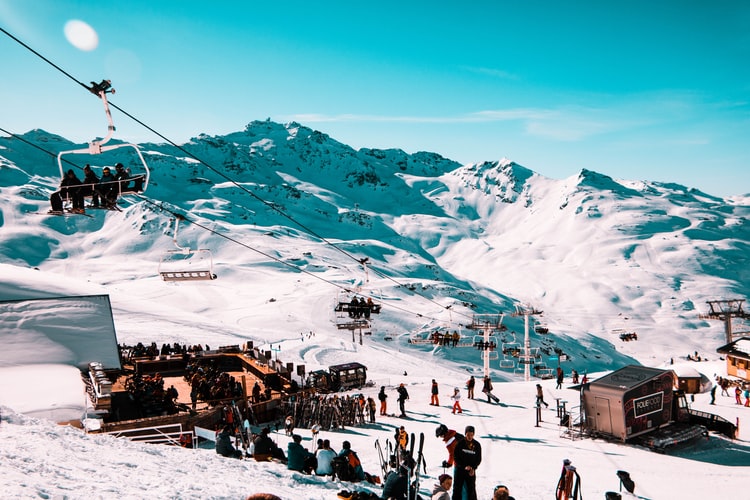 In one of the most well-known winter resorts in Europe in Val Thorens, France, skiing is gaining in value. Whichever accommodation you choose to stay in, you will always be by the fresh snow, ready to welcome you to spend most of your day skiing. Of course, the Val Thorens area is the ideal place for other winter sports.
Dozens of slopes for all skill levels, where experienced athletes can meet the most novice ski users. The excellent facilities of the winter resort will offer you everything you would expect from a high-end resort and even more. Let's see more details that make Val Thorens one of the top places in Europe to enjoy skiing and other activities, whether we are talking about sports or leisure services.
Access to the largest ski area in the world
With a total of 600 km of snow, Les 3 Vallées is the largest ski area in the world. That in itself is enough to impress you, but the place does not stop there. Over 330 routes and tracks for all skill levels, this area guarantees that everyone will enjoy and be satisfied for as long as they stay in this area.
By making all the necessary preparations, such as renting your equipment, buying a ski pass and booking your accommodation, you will now be ready to enjoy all that this magical place has to offer. Suppose all these actions seem too much, and you are discouraged by the thought alone. In that case, you can turn to the valuable help of the reservation company Erna Low, which will guarantee you the necessary ski pass reservation in the Val Thorens area.
Zip line
Move from Orelle to Val Thorens in a way you have never done before. The highest zip line is waiting for you to give you the ultimate adrenaline experience. You will develop a speed that can reach up to 100 km per hour, above the highest point of Les 3 Vallées, with your heart rate rising dangerously in an experience that will certainly not be repeated. A journey that will take less than two minutes but will be etched in your memories forever. If you love action and adventure, then this activity is for you.
Cime Caron
Whether you are a fan of skiing or not, you can not remain unaffected by the magnificent view that unfolds in front of you. The indescribable view that you can enjoy going up to one of the state-of-the-art cable cars of the ski centre will allow you to see with your own eyes a panoramic view of the area that few really have the opportunity to see. In front of you, you will watch around 1000 mountain peaks of the Alps that connect France, Italy, and Switzerland uniquely. If you visit the centre of Val Thorens, do not miss the opportunity to experience this incomparable experience.
Ski touring
This resort offers incredible offers to its guests to experience the unique experience of a ski tour. With dozens of different itineraries, each specially designed to provide you with something unique, they are available for you who are looking for a true team experience that combines adventure and exploration. Following these routes, skiers will be able to improve their skills and comfort on the snow.