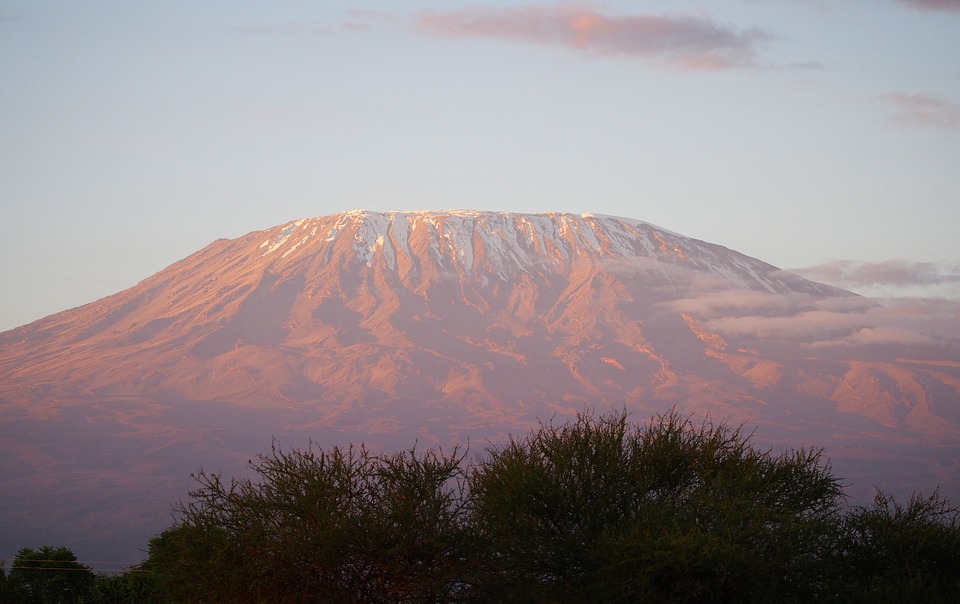 Mount Kilimanjaro is one of Tanzania's most sought after landmarks. A marvellous and magnificent mountain that's surrounded by enchanting rainforest and an array of rock gardens, and topped off with a cap of snow that offers a colourful contrast to its peak. It's a beautiful sight to behold and one that is held in high esteem for Tanzanians and the rest of the world. There's no wonder why it is one of the most popular mountains to climb. It offers an exhilarating and exciting adventure to all who embark on the journey of climbing it. So let's take a look at a few reasons why Kilimanjaro climbing is so loved among many.
So Much To Take In
This mountain also known as the 'roof of Africa' will leave you feeling like you're on cloud nine when you reach its summit. It offers an extensive few of all that surrounds it, as well as being one of the only places a view of the equator is attainable. You don't have to be short on exceptional imaginary when you're surrounded by something so glorious. Have a celestial experience while you camp out on the mountain and see an astronomical amount of stars in the sky, fish for the selection of unique fauna and flora; it's beauty at its best.
Keep Fit While Keeping Fascinated
While your eyes are gazing along the paths of this pleasant mountain and taking in all that there is to behold, you're also burning a heap of fat. This trek will not only leave you tantalized and maybe a little tired, it will be a tremendous way to keep fit. Climb and cut calories at the same time; this is definitely a factor that drives many to take on the challenge of ascending this mountain.
Attaining an Achievement
Don't only aim high on these Alps, aim high in your mind. What better way to make yourself feel good than conquering a mountain like this one. It's no light thing, so once completed it'll leave you smiling from ear to ear and chuffed about what you've accomplished. It takes a significant amount of skill, stamina, and self-motivation, so to overcome the various obstacles and still come out on top is cause for rejoicing. It's an achievement that doesn't have to be just be talked about, you're images captured can boast of it, as well as it being a great accomplishment to jot on your C.V. to impress future employers.
Walk it While it Stands
There's much controversy over the fact that the glaciers are shrinking from this mountain and that potential by 2030, the glaciers could disappear. It's a disappointing point, but whether this will be the case or not, the climb is something that you should grab while it lasts. You don't have to miss out on this marvellous experience, a trip up it can be just around the corner. And even if this mountain stays standing, you want to venture it while you're still standing and fit a healthy; when ailments and age hinder you it may not be a possibility, so take to it while you can.