When most people think of Scotland, they imagine rolling hills, misty lochs, and the sound of bagpipes in the air. But this picturesque country is also home to some amazing water sports.
Scotland's long coastline and numerous lochs and waterways provide the perfect canvas for water sports enthusiasts. Whether you're an experienced paddler or simply a beginner, you can find plenty of opportunities to try something new. And with the stunning scenery, you're guaranteed to have an incredible experience. Scotland is a big place, so if you're landing at in the capital, enquire about car hire at Edinburgh Airport to get you from A to B. With that said, here are five water sports to try on your trip to the Highlands…
Paddleboarding
Paddleboarding is becoming increasingly popular all over the world, and Scotland is no exception. With its many lochs and coastline, there are plenty of great places to paddle board in this country. In fact, some people even say that the Scottish Highlands are one of the best places in the world to try this sport.
There are a few things you should keep in mind if you're planning to try paddleboarding in Scotland. First, make sure you choose a board that is designed for use in colder water. You should also check your weather forecast before heading out, as strong winds can make paddling difficult. If you're looking to try paddleboarding in Scotland, there are plenty of great companies that offer this activity. Many of these companies can also provide you with the necessary equipment and can offer advice on improving your technique.
Kayaking
Kayaking is a popular activity for people of all ages, and it's actually not as hard as many people might think. There are a number of kayaking spots available to you throughout Scotland. If you're looking for a bit of a challenge, you can head out to the Currach Waterfall. This area features a number of small waterfalls along with dangerous currents and waves. If you're looking for something a bit more peaceful and calm, you can head out to the Loch Ard Forest. This area has a beautiful view of green fields and mountains. You can get a kayak rental in either area, and many places offer classes to teach you the proper skills to kayak.
If you're new to kayaking, it's important to choose a spot that is suitable for your skill level. There are many kayaking spots in Scotland that offer easy access and calm waters, making them ideal for beginners. You should also make sure to dress appropriately for the weather, as cold water can be a shock to the system.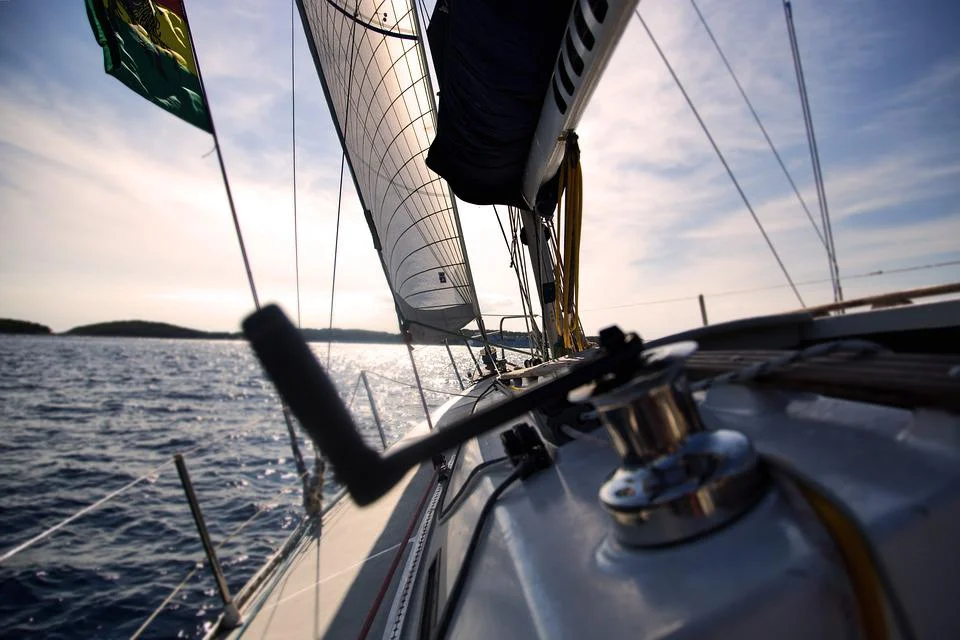 Sailing
Sailing is one of the oldest forms of transportation. It has deep roots in Scotland, where it is said that the first person to sail was no other than the legendary Scottish king 'Fergus'. For this reason, sailing is a popular pastime in Scotland, and with good reason. The country's many lochs and coastline provide the perfect setting for a day out on the water. There are a number of sailing clubs throughout Scotland that offer lessons and rentals for anyone who wants to try this activity.
If you're a beginner, it's a good idea to start off with a smaller boat or sailboard before moving on to larger vessels. This will give you time to learn the basics and get comfortable on the water. Whether you're looking for a peaceful day out or hoping to race against your friends, there is something for everyone when it comes to sailing in Scotland.
Wild Swimming
Being able to take a dip in the ocean or in a river is an activity that everyone should be able to enjoy. With plenty of wild swimming spots available in Scotland, there is something for everyone! One thing to keep in mind, however, is safety. Before heading out, make sure you're dressed appropriately for the weather and always follow any safety guidelines provided by the local authorities. With this in mind, you'll be able to enjoy yourself without any of the risks!
Swim With Sharks!
Basking sharks are the second-largest fish in the world, and swimming with these gentle giants is a truly unique experience. Scotland is one of the best places in the world to see these sharks, and there are a number of tour operators who offer trips to see them. Basking sharks can be found in a number of locations around Scotland, but the best time to see them is from May to September. These months offer the calmest waters and the best visibility, making them ideal for swimming with these creatures.
White Water Rafting
If you don't have a lot of experience with white water rafting, it can be a little intimidating. However, once you get the hang of it, it can be exhilarating. But before you join a tour, there are several things to consider. Make sure that the tour you want to join is run by a company that has experience and a good training program in place. That way, if you do get into trouble, you can rely on the safety procedures they have in place. You will also want to wear the proper safety gear. You should never go on a rafting tour without a helmet, a life vest, a pair of gloves, and shoes. All of these items will help protect you against the high-speed water and rocks.
Scotland is an excellent place to experience a white water rafting trip. There is a large range of companies offering these trips, and you can find anything from a simple trip down a lazy river to a thrilling assault on the rapids. The best part of white water rafting is there really is something for everyone, so if this seems like the activity for you, why not splash into the world of white water rafting in Scotland?
Conclusion
Scotland is an amazing destination for folks on the hunt for adventure sports such as hiking and rock climbing. Providing a multitude of choice options that would surely satisfy enthusiasts or even professionals. All that is left is for you to pack your belongings and be on your way!