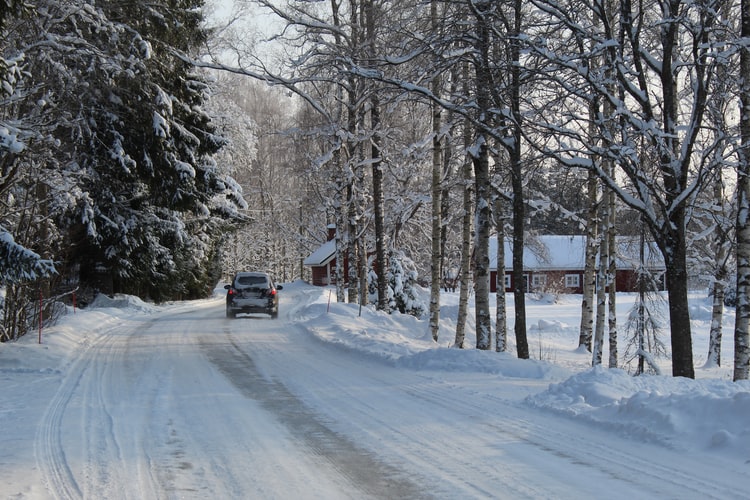 Driving through the winter season can be very tricky, especially for first-time car owners. Most vehicles are generally affected by the cold weather.  The most common things to happen in winter months are; a decrease in tire pressure, cracks getting bigger in the windshield, and car batteries dying due to cold temperature.
However, you no longer have to get stressed too much about any potential damage to your vehicle during the winter period. This is because modern-day manufacturers are designing models with components capable of withstanding the extremities of weather. The auto insurance industry has also been coming up with new car insurance policies just in case your car runs into trouble during winter.
This article is centered on some of the things you may want to consider addressing about your vehicle over the winter to prevent any damage that may result from the cold weather. In this case, your vehicle is not the only thing in danger. Even you and your passengers could get stuck in the snow. You need to equip yourself properly for some of these situations.
Pack a winter survival kit
This should probably be the first thing that comes to mind. Transport and safety authorities across the world each have specific guidelines on the necessary components of your winter kit. However, these components are relatively the same. Here is a small list of some of the things you can prioritize in your survival kit;
An emergency kit with a decent supply of non-perishable foodstuff. Within this kit, you will also need a pair of warm blankets and a fully equipped first aid kit.•You need to carry an extra supply of windshield washer fluid, a scraper, and a snow brush.
A spare wheel can always come in handy. Carry one together with the necessary tools, e.g., car jack and wheel spanner.
Flares, matches, flashlights, and extra batteries for the flashlight.
Shovel, traction mat, sandbags for extra weight, tire chains, battery jumper cables, and gloves.
Depending on the weather conditions, you need to always carry an extra pair of warm clothing and footwear.
Installing winter tires
Are you driving through the slippery or snowy road during the winter? You definitely need to upgrade your car tires. This helps prevent skidding or even getting stuck in the snow. When shopping for tires capable of serving you through winter, look out for tires with a mountain or snowflake symbol. Tires with treads not less than 3.5mm are the most ideal. Do a complete change of your wheels, even if you are driving a four-wheel drive.
Get a car service
Due to the extremities of winter, it is best you visit the garage to get full diagnostics and service on your vehicle at the onset of the season. This way, you will be able to address any underlying issue that could have been escalated by the cold winter temperatures. This could also be a perfect time to fit in winter blades to replace your usual wiper blades.
Our windshield reservoir should remain full every time you want to hit the road with an extra can in your car trunk. Another thing you need not forget is keeping your gas tank topped. This helps to prevent the condensation of moist air inside the fuel lines. This could damage the engine in the long run.
During the maintenance, be sure to go over details such as battery, brakes, heating and cooling systems, lights, and belts with your mechanic.
Update your Insurance
Visit your motor insurance provider and make sure your car insurance is up to date. This is especially important in case of an accident or any damage to your car during the winter season. Root car insurance Colorado can help you navigate the complex insurance world.
Charge and carry your cell phone
Before leaving your residence or workplace, you need to check if your phone is fully charged. This way, if you are caught in a blizzard, you can be able to call for help. Cell Phone batteries are prone to freezing. Hence, you should not leave your phone in the car for long.
Clear snow from your car
Before driving off, take time to scrape off the snow and ice on the windshield, side mirrors, tail lights, windows, hood, and roof of the vehicle. For clear visibility, wait till the window defrost fully.