Most people haven't been able to get away over the last two years due to the pandemic, meaning a lot of us now have a yearning to get away and try something new. The pandemic created a lot of firsts for people, with many people trying new hobbies, recipes, and even new jobs. The effects don't just stop there though.
In fact, the pandemic has highlighted to us how important it is to explore all the world has to offer, meaning many people are now looking at new types of holidays they might not have otherwise considered. There's nothing wrong with a luxury hotel in a hot coastal location, but if you're looking to experience as many new things as possible, here are some of the more unique types of holiday accommodations you should consider for your next vacation.
1. Teepee
Most people have tried camping, and it's safe to say it's not for everyone. The sights and sounds of nature are wonderful, but the uncomfortable camping beds and lack of familiar amenities aren't for everyone. That's where 'glamping' comes in.
Also known as glamorous camping, glamping mixes the best parts of camping with a little bit of luxury, with tents usually being replaced with a teepee or a yurt. This offers more protection from the elements and an added sense of privacy, but it also makes for more space inside and an overall cozier feeling.
2. Luxury Caravan
Another great option if you don't want to stay in a hotel is to stay in luxury caravans. They're an upgrade from camping and have everything you need for a fully private, self-catered experience, including a fully equipped kitchen, living room area, separate bedrooms, and fully functional bathrooms that aren't shared. If you're apprehensive about camping, try a luxury caravan instead.
3. Lodge
If you really want to connect with nature and enjoy some peace and quiet on your holiday, consider a vacation in a lodge. They're on the more expensive side of things, but they're well worth the extra money. They offer complete tranquility and allow you to fully relax and immerse yourself in nature.
A lot of lodges also come with hot tubs, though you may have to pay extra for the privilege. Lodges tend to be large and therefore are a good option for big families and groups of friends, but they can also provide the perfect backdrop to a romantic getaway for two.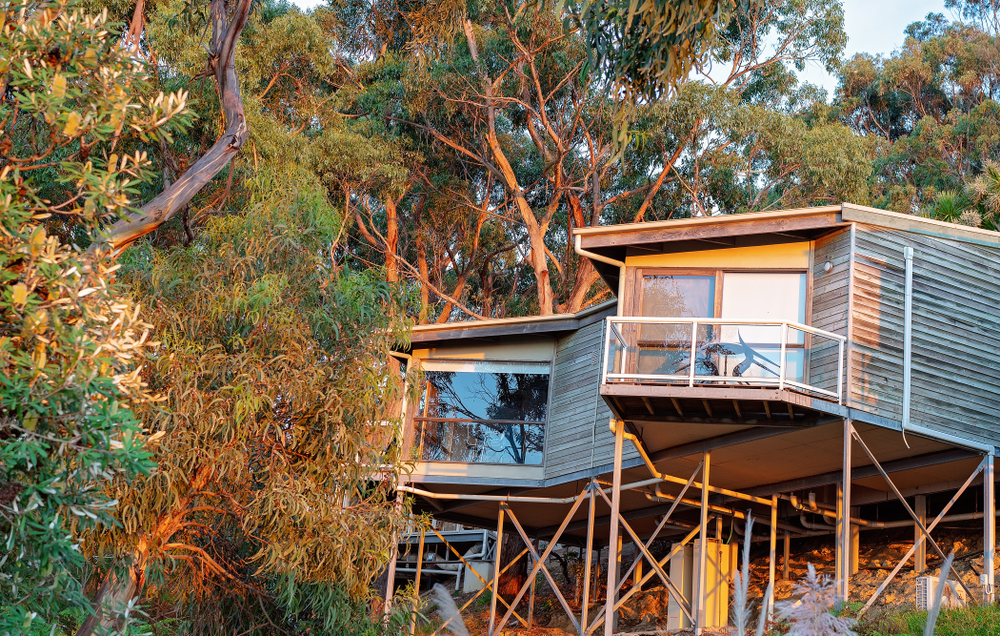 4. Treehouse
Channel your inner primate and head to the treetops for your next holiday! There are more and more treetop holiday accommodations popping up in forests and wooded areas, and they make the perfect getaway spot if you would rather spend your holiday up in the clouds. If you're active and like a challenge or to get out and about, this is a unique accommodation that combines all the fun of the canopy with a place to rest your head.
5. Shepherd's Hut
Get back to basics and experience life in a more simplistic form by staying in a shepherd's hut in the countryside. Shepherd's huts aren't very big and so are mostly suitable for couples or solo travellers, although most are also pet friendly which means you can enjoy a stylish getaway with your pup if you so please! You won't usually find a shepherd's hut near the beach, but if you're after long walks, fields galore, and lots of uninterrupted nature, these are a good option. In addition, they also sometimes come with access to a hot tub for an added slice of luxury.