Many countries across Europe and the world are beginning to ease their lockdown measures – some of the hardest hit countries are being extremely tentative with their lockdown measures to prevent any risk of a second spread, and as businesses begin to reopen and services begin to operate again, many expect that tourism may not be too far behind. Within the UK specifically, it has been made clear that many may not be able to experience a summer holiday this year, with contrasting opinions around Europe as it seems there is very much an effort being made to ensure the tourism industry may survive through this, but how does tourism survive during a global lockdown?
A lot of support is being offered to businesses in an effort to keep them afloat – within the restaurant and hospitality industry many have turned to running ghost restaurants and offering smaller scale delivery menus as they hope to recoup as much as possible as well as keeping the interaction with their customers. Others such as those within the games industry are also staying afloat by turning to their online alternatives for support – a lot of gaming sites and bingo not on gamstop are providing entertainment to those stuck at home but to the businesses that have been forced to close their brick and mortar locations for the time being.
For those hoping to travel again as soon as possible, there is some good news however – looking at historical patterns we're able to see that following a huge downturn in flight traffic such as that which happened during the September 11 attacks on the US, ticket pricing  will usually fall, sometimes up to 25% for a time  to encourage those who are apprehensive to fly again – the same may also ring true for locations such as hotels as they look to reopen their doors and encourage people to make bookings again. Despite the possibility of longer boarding times with the inconveniences of travelling during a global crisis, it has already been shown that there is a huge demand for travel and tourism – countries which have already recovered on paper such as China have already begun their domestic flights once again and found some success in the demand for those booking once again.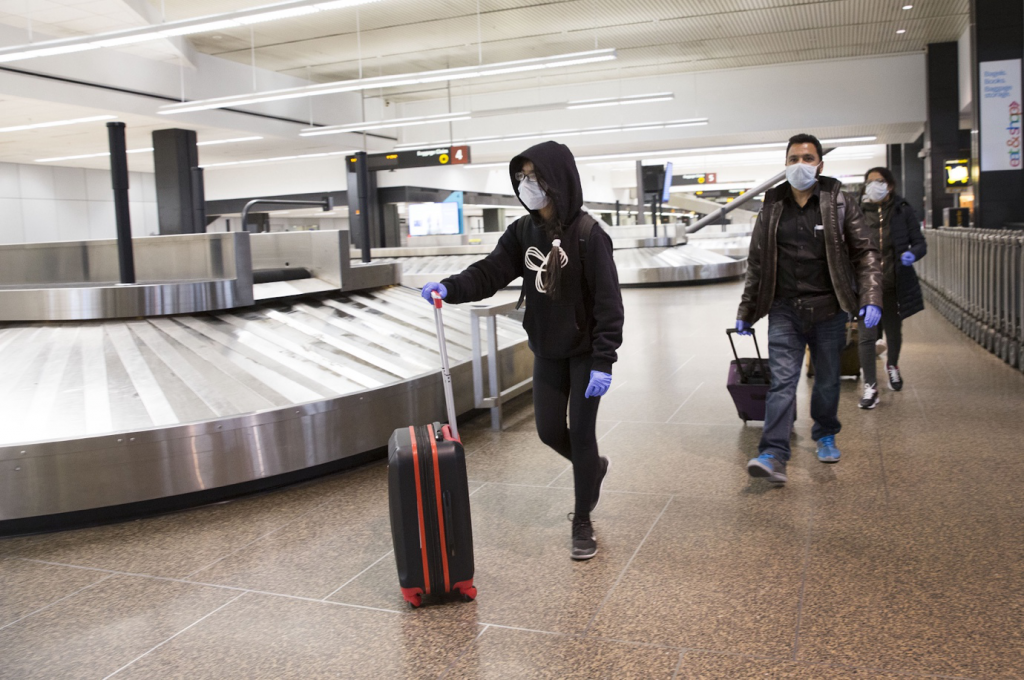 (Image from medium.com)
It'll take some time until the full effects of the lockdown are felt by the tourism industry – although the immediate impact is quite dire, it is also important to remember that the change has been extremely quick and the change back to normal could also be extremely quick as demand remains high – air travel may forever be changed by this however, as it is already suggested that until a vaccine has been developed the social distancing measures in place for many countries will likely remain for the longer term – this also means masks and temperature checks at every location, alongside the possibility that the fourteen day quarantine many require will also remain in place.