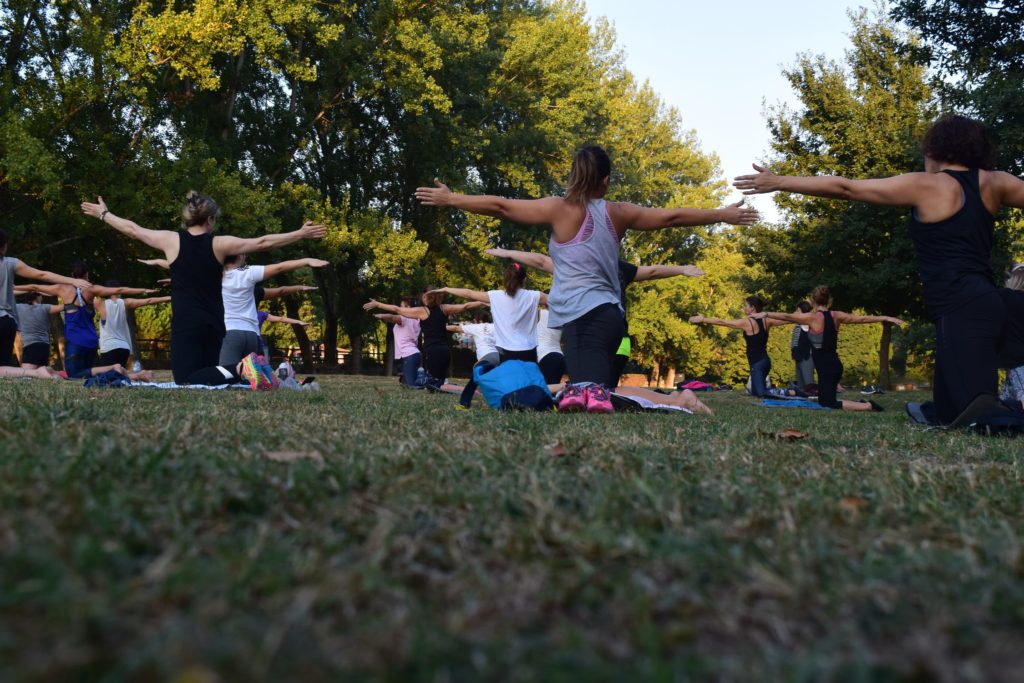 Drug addiction has been viewed as a global epidemic. Overdoses of opioids like fentanyl have become the leading cause of Americans. Those who can't afford to go to drug rehab may want to seek a holistic approach to battling addiction. Focusing on improving your life with a healthy diet, exercise, reducing stress, and abstaining from drugs and alcohol can be beneficial to your health.
While overcoming addiction is complicated and stressful, it's not impossible. Change is possible as long as you're committed to making that change in your life. This holistic approach to treating addiction comes with plenty of support, self-help, and determination. If you tried and failed to overcome your addiction, don't think there's nothing left for you to do.
The road to recovery is a long one, and it can take you down the wrong path. All you need to do is keep trying until you reach the light at the end of the tunnel. Be careful of withdrawal symptoms such as anxiety, difficulty concentrating, headaches, irritability, nausea, and tension. Treating addiction is a process that sometimes fails and causes the addict to relapse.
Every option that's available to the addict in recovery should be taken into consideration. Here are some ways to naturally treat addiction.
Yoga
Regular exercise can combat stress and anxiety. Practicing yoga every day can help you connect with your mind and body in a way you've never known before. Yoga a moving meditation that can be used to treat addiction and help you connect with yourself without the need for drugs. It strengthens both your body and mind, helping you to better understand your body and the road of recovery.
Meditation
Meditation is used to quiet the mind. It can be used to promote clarity, mindfulness, and relaxation. While mindfulness meditation has grown in popularity, it has been slammed due to its lack of scientific evidence to support the claims that meditation can treat addiction.
Individuals who regularly practiced Transcendental Meditation decreased or stopped abusing drugs. The changes were parallel to the individual's duration of their meditation practice. The longer an individual meditated, the stronger their chances.
Hypnosis
Hypnosis is another holistic approach to treating addiction. It was originally used as a method to help individuals quit smoking. It's become known for its remarkable effects on addicts. Hypnosis creates a sensation in the brain that makes a person more receptive to suggestions.
A hypnotherapist will put the addict in this state of mind and then give them commands to follow. Addicts have reported that they have no desire to abuse drugs once they leave the hypnotic state. Some addicts reported they don't experience symptoms of withdrawal. Hypnosis won't work on everyone. Some are resistant to this treatment and can't be hypnotized no matter how qualified the hypnotherapist is.
Art Therapy
Art therapy can be used to promote creative self-expression and emotional release. It helps to decrease the individual's denial of substance abuse. It can increase the individual's desire to change, provide an outlet for emotions, and reduce the shame associated with addiction.
Art therapy can help an addict communicate their feelings. Studies have shown that these therapies used in substance abuse treatment centers have made positive outcomes. Art therapy could be used in conjunction with other treatments.
Milk Thistle
Milk thistle is a natural supplement with medicinal properties that are extremely useful for addicts. Addicts that abuse drugs or alcohol ruin the health of their liver since its the only organ that's used to remove toxins from the bloodstream. Milk thistle has natural properties that allow the liver to recover from substance abuse and restores its normal function to prevent these toxins from entering the bloodstream.
Skullcap
Skullcap is beneficial for addicts to use in the first week of their recovery. This nervine agent helps them manage common withdrawal symptoms. They typically feel nausea and insomnia as they go through the withdrawal process. Skullcap also helps the body and mind sleep better.
Omega-3 Fatty Acids
Omega-3 fatty acids are commonly found in fish such as mackerel and salmon. These fatty acids reduce inflammation caused by substance abuse and help the body promote cell creation and increased cell communication. This allows the addict to recover in a shorter amount of time. Omega-3 fatty acids also help the individual stabilize their mood as it improves blood flow to the brain. This helps addicts think clearly and decrease desire for drugs.