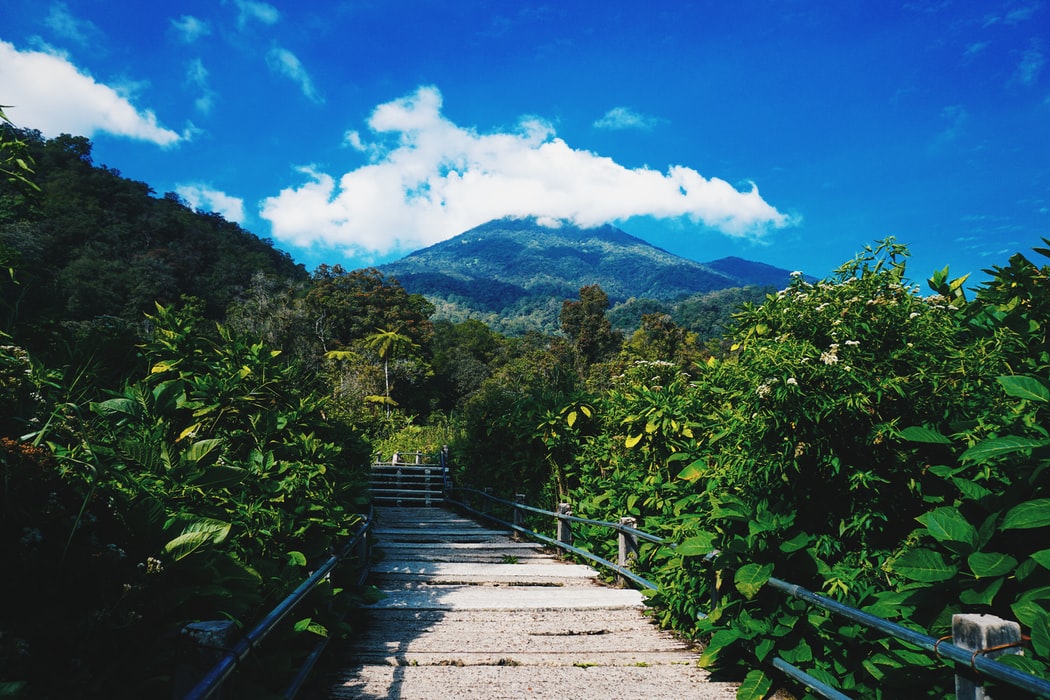 If you mention the Gilis, many people may come back with, "What are the Gilis"? The more enlightened may respond, "Oh the islands to the Northwest of Lombok". Of course they would not be entirely wrong. Gili translates as "Island", and the 3 Gilis to the Northwest of Lombok, Trawangan, Meno and Air, are the best known.
There are in fact 26 Gilis in the warm coastal waters of Lombok. To the Southwest there is one of Lombok's better secrets, Gili Gede. This is probably one of the most natural and still un-spoilt island destination for the explorative traveler. Gili Gede translates as "Big Island" and the pronunciation of Gede is very close to the typical Australian greeting, "G'day".
Tourism has not spoilt this blue water paradise, in fact Gili Gede is still very much a working island. With its small population still sustaining life through pearl farming and fishing, as it has done for centuries, tourism is very much down played. But the small numbers of explorers that visit the island are made very welcome, the locals are friendly, accommodating and somewhat, attractively, inquisitive towards their visitors.
Why Gili Gede?
Apart from never feeling like and intruder, Gili Gede is about being away from the hustle and bustle, the neon clubs and bars, the thumping music, glitzy shopping malls and high end fashion. Gili Gede is all about enjoying its peaceful natural beauty, both on land and in its warm waters, on and below the surface. At just 4km x 1.6km, the island may be small, but it is a little piece of true paradise, one of the few that remain on our over exploited planet.
For the traveler that is not so worried about their budget, there is a luxury resort on the East coast, Kokomo Resort. The resort sports sea view villas, 1 and 2 bedroomed, with private pools. Its magnificent restaurant is, of course, heavily influenced by local, traditional cuisine, but also embraces that of the wider Asian region, and there are even some Italian nuances which add to its wonderful culinary experience.
There is also the resort's luxurious spa. To a backdrop of the waves gently lapping at the soft white sand, guests can enjoy manicures, pedicures, or a very self-indulgent traditional Sasak massage. For those that are a little more energetic, the resort has its own fully air conditioned gym. Lifting weights or cardio vascular workouts will help you to keep in trim during your, otherwise, relaxing holiday.
However, most of the visitors to Gili Gede are budget travelers, for which the island is ideal. Many budget travelers opt to rent a traditional Pondok, basic dwellings which are cheap and can be found across the island. A little more comfortable, and still affordable, small rental bungalows are popular, be they sited by the mangroves or the beach front, they are an idyllic and rather enchanting way to reside on the island.
Gili Gede is not for the hedonistic traveler. Apart from within the resort confines, there are no bars or clubs, no high street fashion retail and no ATMS, be ready for that! For the most part, entertainment comes from convivial company and being as close to real, natural living in as beautiful surroundings as it is possible to get.
What to do on Gili Gede?
Apart from feeling at peace with yourself and the environment, the island does have other appeal. Simply walking and exploring the island and the watching the locals go about their daily business, is in itself an enlightening experience. Awakening early is worth the effort to watch the sunrise, and with no light pollution the sunsets, followed by the night sky, is truly transmogrifying.
But what for the more active visitor? Gili Gede is not only a land paradise, beneath its silky blue waters lies an amazing marine world waiting to be explored by diving and snorkeling. There are un-spoilt coral reefs to explore and the plethora of colourful marine life that they support. There are dive sights for the beginner through to advanced divers, and there are numerous instructors operating on the island.
In addition to diving, surfers will not be disappointed. Perhaps not known outside the hardcore surfing world, Gili Gede has the longest left handed wave breaks in the world. Coming in off the East coast of the island, these barrel waves can reach up to 300 meters in length. If you are unable to bring your own board, there's no need to worry. There are plenty of boards for hire, along with expert local knowledge to advise the experienced surfer and instruction for the novice.
Getting to Gili Gede
Bali Ferry services operate fast and regular services to Gili Gede with modern fleets departing from convenient locations in Lombok and Bali. Be it for a day trip or a long stay, for the laid back, or the adventurous explorer, getting to Gili Gede is fast, simple and affordable.