It's an exciting season for Lincoln lovers – with the 2017 Lincoln Continental on the market (and the roads clear enough for drivers to enjoy it), summer is a great time to start looking for new vehicles. Of course, the Continental may be stealing the show, but there is a long list of vehicles in the Lincoln line up that are worth checking out. This is just a brief overview of some of the models you can find at your Lincoln dealership in Brampton.
#1 Lincoln Continental – For big luxury, the new Lincoln Continental brings the brand into new territory. It's the biggest thing to happen to the brand in years and whether you're a long-time lover of the brand or a luxury car driver piqued by this new entry into the price class, you won't regret stopping by a showroom like Colony Lincoln in Brampton and test driving this bold new addition. Chrome, glossy, and powered by a twin-turbo 2.7 L V-6 engine, it has a brisk, firm feel when you're driving. The 2017 Lincoln Continental is not a vehicle to miss out on when you're test driving candidates for your next luxury car in Brampton, so give your Brampton Lincoln dealer a call.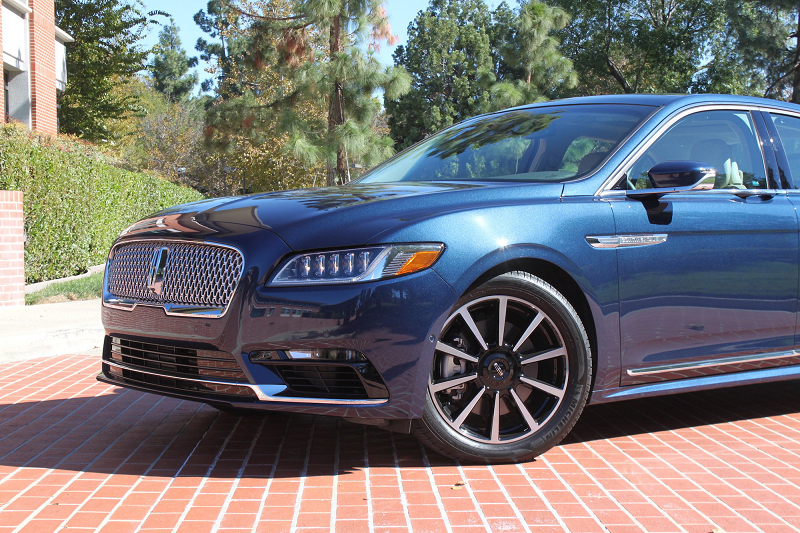 #2 Lincoln MKC SUV –Although this model uses the same chassis as the Ford Escape, it's lower and wider and it comes with a great new infotainment system, while the interior looks amazing with matte-finish walnut and aluminum trim on the dashboard and doors.
#3 Lincoln MKZ Sedan – The 2017 MKZ has a powerful engine behind it: a 3.0 L twin-turbo V-6 delivering 400 horsepower. This car is a dream for those country cruises and open highways, a must-try for those who love to get out of the city on warm summer days and explore.
#4 Lincoln Navigator – One of the most luxurious SUVs on the market, the 2017 Navigator was hailed by Business Insider as spectacular and almost "yacht-like." In keeping with many of their new vehicles, the Navigator is all about "quiet luxury."
At a local Brampton Lincoln dealer like Colony Lincoln, you can also find featured vehicles like the 2016 Lincoln MKX Reserve, in a white platinum tri-coat and ebony interior, with a 14.4 L / 100 KM city and 10.3 L / 100 KM highway fuel efficiency. This mid-sized SUV is a great luxury vehicle with all the features you could ask for to make your ride a true pleasure, including massaging front seats and the EcoBoost V-6 engine. It comes equipped with pedestrian detection to stop the vehicle and reviewers have noted how quiet the interior is. Just because it's luxury doesn't mean you can't find a great deal by shopping around at local dealers like Colony Lincoln.
Get inside your new Lincoln and drive away with peace of mind, knowing that you have a great luxury dealer backing you up throughout your entire ownership. Find a dealer with a great service centre and one that makes replacement parts easy to access. They take care of your car ownership needs because they want a relationship that lasts long beyond the sale.