Traveling is usually one of the most remarkable experiences people can afford to themselves. It is particularly true when you have an opportunity to discover some unique and amazing destinations. Japan is, for example, one of those locations. There are many interesting and unforgettable locations all over the country.
The travelers have a chance to experience an extraordinary travel adventure at that place. It is especially true if you are coming from areas such as the United States, or Europe. Japan has a quite different tradition with unique architecture and customs. Those are dissimilar to many other regions so they often present a positive blow for the foreign visitors.
Capital City as a Remarkable Attraction
Tokyo is, for instance, a capital city of Japan, but also a highly popular and amazing tourist location in the country. The town is a combination of traditional, and modern futuristic architecture. There are very old and unique buildings and structures at the location. They have the power to draw visitors directly to the past, providing a unique insight into the old days.
However, Japan is a strong and developed country with a powerful economy so that aspect affects the architecture too. That's why you have a chance to visit modern and remarkable objects such as Tokyo Skytree, for example. It is the tallest building in that city and one of the tallest in the entire world. The height of these objects stands at 634 meters precisely, and you do not have a chance to see something like that everywhere.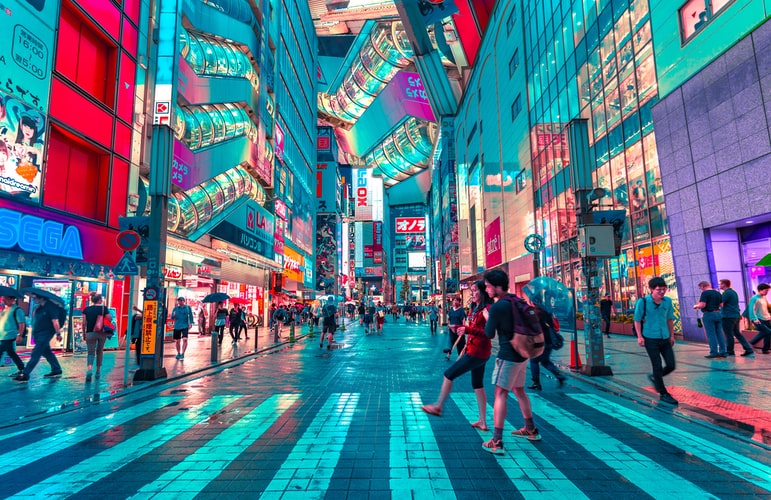 There are also many others of more or less similar objects in Tokyo, and the best you can do is to visit the city as soon as possible. No written words can explain what eyes can see, and the real-life adventure in Japan is indeed a real deal.
However, Tokyo is just the beginning. It might take time until you visit all the important places in the city because of its size, however, you should not stop there. The attractions are all over the country, and some tourist gems might still be undiscovered. That's indeed a great opportunity for all travelers.
Other Great Locations
Kyoto, Hakone, Nikko, Tsumago, and Hiroshima are all unique and amazing destinations, each in its own way. These places, next to many others, might provide a unique travel experience so you should definitely visit them while in Japan. The adventure of that type might take time, energy, and money, but you will experience something different and extraordinary. It is definitely an opportunity no one should miss while there.
Tourists also like Osaka and Sapporo because these cities also provide various traveling opportunities. You can find many interesting places and experience the unique and extraordinary culture, cuisine, and nightlife there.
How to Get to Japan
To enter the country, the visitors usually have to have an up-to-date visa and valid passport. There are different sorts of visas, but ordinary visitors need a tourist one. If you want to get one, you would usually have to visit a nearby consulate in your city or region. You can also visit visaexpress.com for travel visa assistance.
The procedure is usually simple and straightforward. You will have to fill in the appropriate materials and provide the necessary documents. When you perform that step, you will usually need to wait a few days or maximally several weeks for the visa to be issued to you by the authorities. The borders are open for you then, so the next step is to properly plan the traveling.
Keep in mind, however, the rules might be different in some cases, depending on your location. For example, the citizens of one country might be required to perform more strict procedures, than the citizens of some other country. That's why it is best to approach the nearest consulate and embassy and ask for the details.
Also, some people might be confused by some of the rules and steps of the procedure. That's particularly true if the applicant does not have any previous experience with such legal aspects. In that case, you should definitely hire a travel agent. They can complete a big part of the paperwork on your behalf so you can simply wait for your visa.