A top-notch catering company does more than serve high-quality dishes at events — they organize the menu, clean the space and help make sure that every single guest has a lovely time. If you don't know which catering company to choose, here is how you can find and hire a superior one for your upcoming event.
If you are planning on booking a caterer for your event but you aren't sure how to choose the right catering company, you should start by searching for recommendations and endorsements. Ask any friends, acquaintances and coworkers who they have hired in the past and whether it was a positive or negative experience. Remember to pose a variety of questions that go beyond the quality and taste of food — ask about the level of customer service, their professionalism and timeliness. Make sure to hear more than one opinion on the caterer before accepting or dismissing them — a range of opinions will help you weigh your options.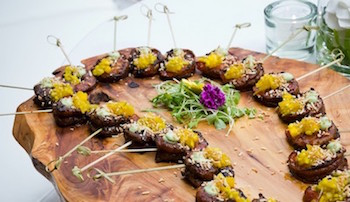 Another tip that can make it easier to find the right catering in Toronto for your event is to seek out expert opinions of food writers, critics and organizations If a catering company has received heavy praise within their community, it's likely due to their impressive service, menu and work ethic — a strong reputation is an indicator that they will be worth hiring. One company to consider is The Food Dudes because they have won awards and received high praise from the food business, the catering community and customers for their services. They were named the Best Caterer of the Year at the Canadian Event Industry Awards and the Favourite Event Caterer at the Canadian Special Events Magazine Readers' Choice Awards in 2017.
One last thing to consider before choosing caterers for your event is whether or not the company can meet your specific needs. Even if the company has the seal of approval from your friends, from magazines and from the local culinary scene, there is no point in booking them if they can't accommodate your plans. In the case of The Food Dudes, they have customizable menus and service options so that you don't feel pigeonholed into a particular catering experience. They plan for different event styles ranging from elegant nights of fine-dining to casual celebrations outside.
Here are just some examples of the dining experiences that the company can cater to their customers:
Exquisite Seated Menu
Buffet Service
Family Style Dinner
Gourmet Cocktail Menu
Trendy Food Stations
BBQ Catering
Food Trucks
Customizable Menu
Find a company that has reliable customer endorsements and high-praise from the community to see if they are worth hiring. Then check to see if the company is versatile enough to accommodate your menu and your service priorities. If all of these elements line up, it's needless to say that you have found an exceptional match that can give all of your guests an incredible dining experience.