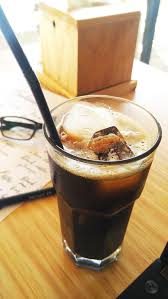 It was the French that brought coffee and coffee culture to Vietnam, but the Vietnamese have found ways to make it well and truly their own. The country is known for its strong robusta coffee, a bitter and intense coffee variant that most locals temper with the taste of sweetened condensed milk in a drink called cà phê nau in the north and cà phê sữa in the south.
Indeed, Vietnam has become a mecca of sorts for people who love their cup o' joe, but the country has so much more to offer by way of coffee drinks. If you love coffee in all its forms, a visit to its coffee capital of Hanoi on a combo tour package with Traveloka should prove both meaningful and enjoyable. Book one today by visiting https://www.traveloka.com/vi-vn/packages/vietnam/region/ha-noi-city-10009843 and read on for some of the best Vietnamese variations on your favorite beverage.
Cà Phê Sữa Đá (Iced Milk Coffee)
Iced drinks are prevalent in Vietnam, where the climate is somewhere between sultry and temperate. The most popular coffee-based beverage in the country is cà phê sữa đá (known as cà phê nâu đá in the north), where Vietnamese-grown coffee meets sweetened condensed milk, ice, and water. This is also the basis for many other Vietnamese coffee drinks.
Why condensed milk? In the old days, fresh milk was hard to come by in Vietnam. The dairy farming industry was only just getting started, and access was restricted to those who could pay for the privilege. Additionally, condensed milk can be stored for a long time without spoiling, which used to be an advantage in a hot and humid country. It also was—and still is—the perfect counterbalance to the extremely dark and strong robusta coffee and the way it's preferred by many Vietnamese: coarsely ground and filtered through a phin or a French drip. The result is extremely concentrated and almost impossible to drink without sweetening. Vietnamese iced milk coffee is sold everywhere, from the major cities to the coastal towns. Just nip into any establishment that sells coffee, and it should be the first listed item on the menu.
Cà Phê Trứng (Egg Coffee)
Cà phê trứng is a uniquely Hanoian specialty, an improvised concoction borne out of necessity in 1946, during the Anti-French Resistance War. Hard times brought on a milk shortage in the city, which forced a bartender named Nguyen Van Giang to devise an innovative solution to continue serving his regulars at the Sofitel Legend Metropole Hotel. He added whisked chicken egg yolks as a milk replacement, and it proved enough of a hit that the drink continues to be served all over the city even today, long after the end of the war.
Modern cà phê trứng has come a long way from its frugal origins. Robusta coffee is topped with whisked eggs, sugar, and condensed milk to create a beverage that is closer to a sip-worthy indulgent dessert reminiscent of custard or Italian tiramisu. Certain establishments even go as far as to serve cà phê trứng with other creamy ingredients such as cheese and butter, further upping the "dessert" factor. In Hanoi, it is said that this coffee is made best at the Giang Café, which is owned by the family of its inventor.
Cà Phê Dừa (Coconut Coffee)
In this variation, robusta coffee is blended with condensed milk and coconut cream to create a beverage that's distinctly tropical in flavor. There's nothing more refreshing if you order it with ice or as an ice-blended beverage on a hot day in Hanoi or Ho Chi Minh City.
For the best cà phê dừa or cà phê cốt dừa in Hanoi, head to The Note Coffee in Hoàn Kiếm, a well-respected establishment when it comes to Vietnamese coffee. There's also Spacebar, a co-working space-slash-café, if you'd like to get a bit of work done while enjoying your cup. Coconut coffee is also well-enjoyed as a beachside drink For the best cup and a phenomenal view, head to Cộng Café in Da Nang, where it is one of the specialties.
Sữa Chua Cà Phê (Yogurt Coffee)
Yogurt was also brought to Vietnam by the French, and it has been incorporated into many a dish and dessert here. Vietnamese yogurt is creamy, rich and luxurious, making it the perfect base for toppings such as fresh fruit or granola. In Hanoi, however, an 83-year-old café has mixed it with coffee, and thus sữa chua cà phê was born.
Created in 2012 by the proprietor of Duy Tri Café, sữa chua cà phê is a straightforward concoction that consists of a full glass of thick yogurt topped with a layer of coffee that's black as night. You can have it with ice if you so choose, but the yogurt has already been frozen beforehand, so all you need to do is stir and enjoy.
The establishment creates their own special blend of coffee by roasting their own mix of robusta andarabica beans, setting them apart from other shops in the area. Visit them in Yen Phu or just search for sữa chua cà phê—they've become so popular for this drink that Google maps will lead you straight to them.
Cà Phê Bạc Xỉu (Saigon-style Coffee Milk)
Described as "coffee for people who don't like coffee," cà phê bạc xỉu is a variation on the more famous cà phê sữa đá. The ingredients are the same: dark robusta coffee, sweetened condensed milk, water, and ice. What differs is the proportions; where cà phê sữa đá is still recognizably a cup of coffee, cà phê bạc xỉu is better described as a glass of condensed milk, flavored with a bit of coffee and loaded with ice. The specific ratio is about 3 parts condensed milk to 1 part coffee—or even less.
Bac Xiu is a truncated Chinese expression commonly used by the people of Saigon, now Ho Chi Minh City. The full expression is "Bạc Tảy Xỉu Phé," which roughly translates to "white glass with a little coffee."  It's a good start for people who aren't yet fond of the beverage, and is often given to little children. You can order it anywhere you can order a regular iced milk coffee.
With so many cà phê variations in Hanoi alone, no coffee lover will ever be bored—perhaps just a touch over-caffeinated. Be sure to drink plenty of water between your cups of Vietnamese joe! Also, keep in mind that most traditional Vietnamese coffee shops do not serve food; the local custom is to eat elsewhere and then relax and unwind at a café after a meal, so fill up before heading out.
Author: I'm  Jaylin: SEO Expert of Leelija Web Solutions. I am a content manager, and the author of travelforu.info and a full time blogger. Favorite things include my camera, travelling, caring my fitness, food and my fashion. Email id: editor@leelija.com