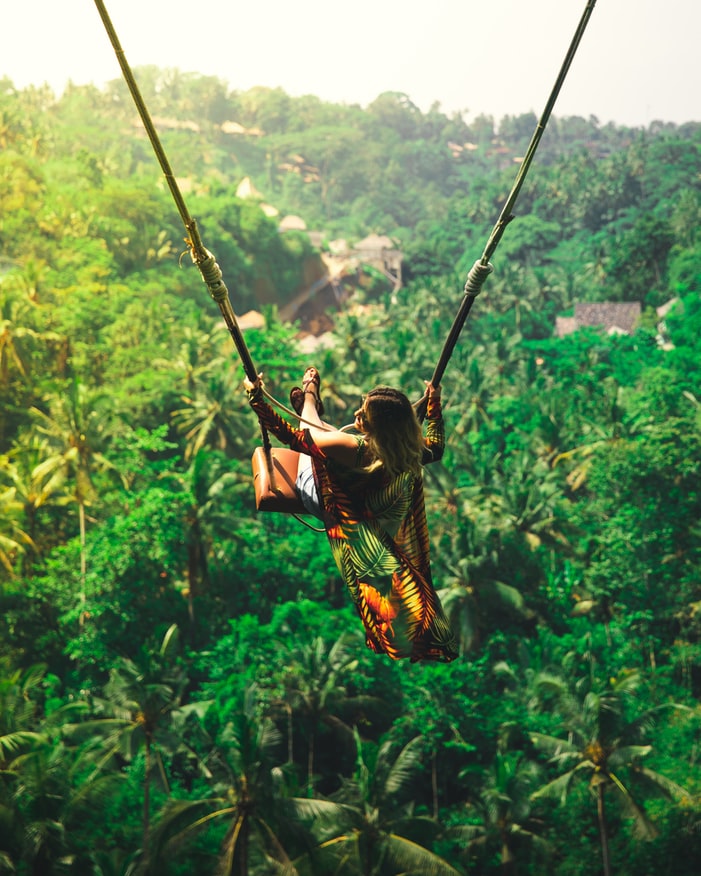 Source: Unsplash | Christopher Alvarenga
Family vacations are great. Family vacations abroad are even better! Not only do you get to bond and create new moments to remember, you also get to explore new places.
That being said, one of the most popular destinations for Southeast Asian families going on vacations abroad is Indonesia. It has ancient monuments, natural wonders, exotic flora and fauna, and, of course, plenty of gorgeous beaches. It doesn't matter if your family is laid-back or adventurous, or if the children in your group are younger or older. Indonesia is a country where every member of your family can enjoy.
Here are some suggestions for places to see on your next family vacation in Indonesia.
Ocean Park BSD Serpong
If you're looking for a no-fuss, fun-filled day in the pool with your little kids, Ocean Park BSD Serpong in Tangerang City is the perfect destination. This water park (or waterboom, as they're called in Indonesia) is more or less just 45 minutes away from Terminal 3 Soekarno Hatta Airport, so you can immediately jump in and have some fun! It's a little smaller compared to similar attractions in Indonesia, but you'll get more attentive service in return. What's more, the place rarely gets crowded so you can enjoy the pools, slides, and rides better. There's a wave pool, too, if you prefer bouncing with the water. Meanwhile, young children will have lots of fun in the huge splash area. Finally, to satisfy your hunger pangs, there's a food court with personnel walking around and carrying copies of the menu. You can order directly from the staff, and they'll "deliver" the food you ordered.
Borobudur Temple
Does your family love touring historical and cultural sites? Then Borobudur Temple is arguably the best place to visit in Indonesia for you. Borobudur, the largest Buddhist temple in the world and a UNESCO World Heritage Site, is Indonesia's most visited tourist destination. It's also a popular pilgrimage site during Vesak, drawing thousands of Buddhists from all over Indonesia. Made of volcanic stone, it was built in the 9th century under the Shailendra dynasty. Borobudur has nine platforms and three tiers: the base, body, and superstructure. These three tiers match the spheres of the universe according to Buddhist cosmology: kamadhatu, rupadhatu, and arupadhatu.
On top of the temple is a central dome surrounded by 72 Buddha statues, each with their own stupa. Other decorations include 2,672 bas relief panels, considered to be some of the most elegant in ancient Buddhism. These bas reliefs depicting mythical beings in the Buddhist tradition and various facets of daily life in 8th-century Java have all been used as references for research.
Pemuteran Beach
Bali is world-famous for its many beautiful beaches, which means the island can get a little too crowded with tourists at times. Don't fret, though. There are parts of Bali that aren't as "touristy" as other beaches. This includes Pemuteran Beach on the northern coast. This black-sand beach is home to the largest artificial Biorock reef project, which aims to help restore coral reefs, protect the seas against global warming, and prevent beach erosion, among others. On the western end, you can climb a small peak to catch a view of the coastal area. Other popular activities in Pemuteran include snorkeling, diving, and even hiking in the nearby hills.
There's also a Monkey Temple just a couple of kilometres to the east of Pemuteran. The monkeys here are quite friendly and, if you want, you can try feeding them with fruits. Just be careful to hold your bags firmly since the monkeys can be quite naughty and are known to snatch people's belongings to play with them! Your family may also want to participate in regular clean-ups of the beach, where tourists pick up trash left on the beach. This is a great activity to help instill in your children the value of taking care of nature.
Green Village
For a more educational vacation, you can visit Green Village. Located by the Ayung River in Bali and founded by Canadian artist John Hardy, Green Village is a compound with 13 bamboo houses and villas. All of these are hand-constructed by the IBUKU architectural team using black and white bamboo. Everything in these structures are made from these sustainable materials, from the floors and walls up to the ceilings and roofs. These houses and villas are also designed to withstand both sun and rain and have been treated with boron, a natural chemical element. This makes the bamboo inedible to insects.
While at the Green Village, you can also visit PT. Bamboo Pure or the Bamboo Factory, where you can see how bamboo is prepared to become strong materials for building sustainable houses and furniture. There's also the John Hardy Jewelry Factory, an open-air workshop where artisans create beautiful jewelry.
As you can see, there's something for everyone in Indonesia. It's indeed an ideal location to treat your family to a fun and worthwhile vacation. So what are you waiting for? Book that trip now and have a blast with your family!